1 min read
Experience Verified Identity at these emergency management conferences
Merit Feb 4, 2022 4:05:24 PM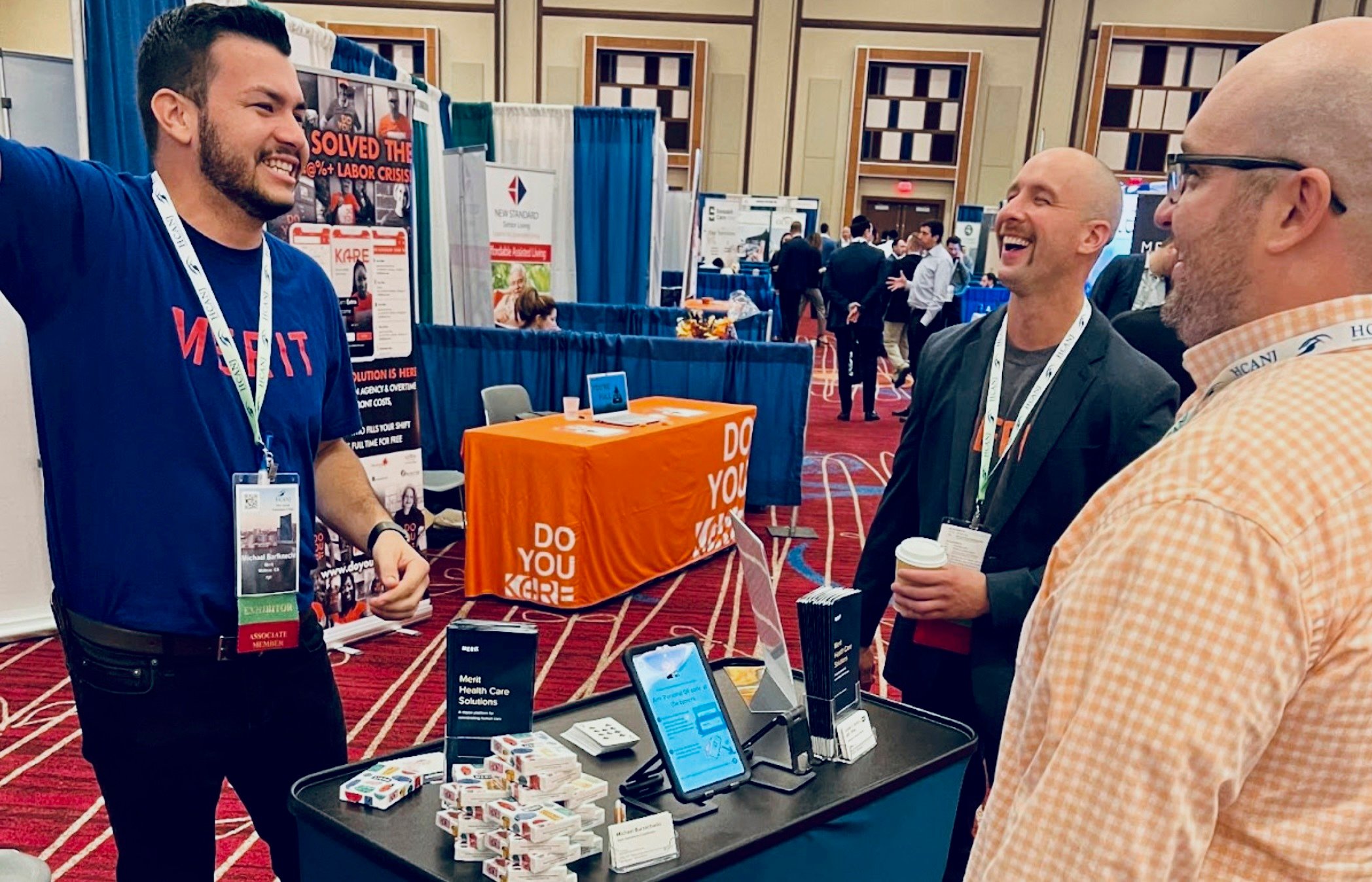 Merit has deployed to many hazardous scenarios, so we were not about to let a National Weather Service falling iguana warning stop us from meeting new friends at FEPA's annual meeting in Miramar Beach this week.
After nearly two years of COVID-19 obstacles to gathering in person, we'll be travelling to many national and regional industry conferences. Emergency managers and responders are especially challenged in 2022 by disasters' increased pace and severity and we're looking forward to showing how Verified Identity solutions can help:
Recover maximum response-cost with digital time tracking and documentation

Secure disaster sites with access control and transparency

Manage personnel credentials and licensing all in one place
Let's meet
Reach out to our team at Emergency-Management@meritsmail.com and let us know which conference you're planning to attend so we can set aside time to meet and discuss your challenges. Or feel free to schedule a demo ahead of your trip.
Here are the events we plan to attend in 2022:
National Conferences
| | | |
| --- | --- | --- |
| Conference | Location | Date |
| AHIMTA Training & Education Symposium | Denver, Colorado | February 26 - March 3 |
| International Association of Fire Chiefs Wildland Urban Interface 2022 | Reno, Nevada | March 22-24 |
| NEMA Mid-Year Emergency Management Policy & Leadership Forum | Alexandria, Virginia | March 28-April 1 |
| 2022 National Hurricane Conference | Orlando, Florida | April 11-14 |
| FDIC International 2022 | Indianapolis, Indiana | April 25-30 |
| National CERT Conference 2022 | Galveston, Texas | August 18-20 |
| NGAUS 144th Conference | Columbus, Ohio | August 26-29 |
| NEMA 2022 Annual Forum | Stowe, Vermont | October 17-20 |
| IAEM Annual Conference & EMEX 2021 | Savannah, Georgia | November 11 - 16 |
| League of Municipalities | Atlantic City, New Jersey | November 16-18 |
Regional Conferences
| | | |
| --- | --- | --- |
| Conference | Location | Date |
| Florida Emergency Preparedness Association (FEPA) 2022 Annual Meeting | Miramar Beach, Florida | January 31-February 4 |
| Colorado Emergency Management Conference | Loveland, Colorado | February 22-25 |
| South Carolina Emergency Management Association Workshop | Myrtle Beach, South Carolina | February 28th - March 3rd |
| Virginia Emergency Management Symposium | Norfolk, Virginia | March 22-25 |
| Governor's Hurricane Conference | West Palm Beach, Florida | May 8-13 |
| New Jersey Emergency Managers' Association Annual Conference | Atlantic City, New Jersey | May 2-6 |
| Louisiana Emergency Preparedness Association 2022 Annual Conference | Lake Charles, Louisiana | May 16 - 19 |
| Florida CERT Conference | Panama City Beach, Florida | TBD |
| Alabama Disaster Preparedness Conference | TBD | TBD |
Get the latest news with Merit's monthly newsletters