2 min read
Digital Kitting: Construction Licensing, Identification, and Verification on the Job Site
Merit Jan 24, 2020 9:04:41 AM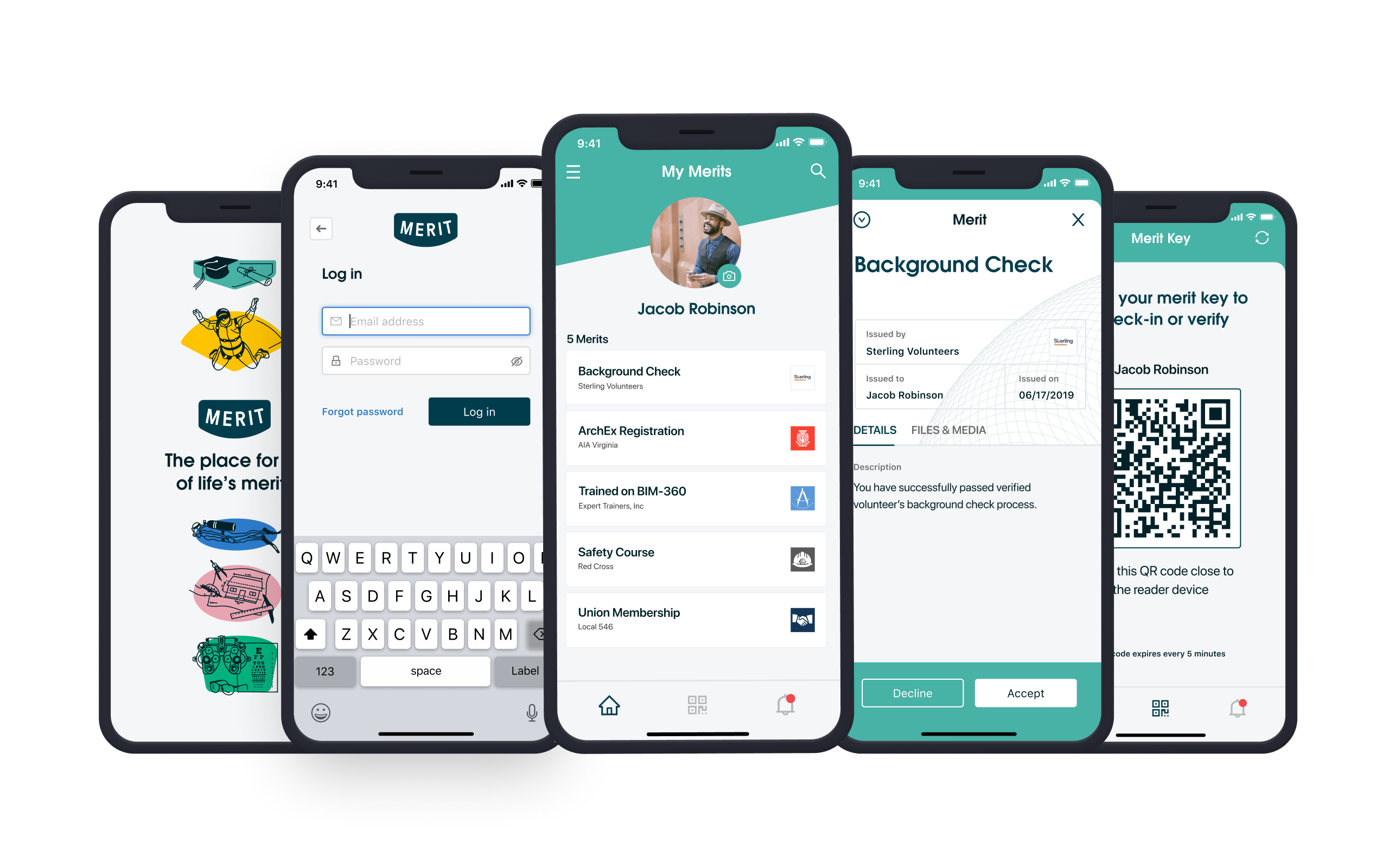 For the past few years, the construction industry has been identified as a "laggard" when it comes to digital transformation. The old-school ways prevailed for many years while technology was applied to nearly every other industry. Even agriculture and farming adopted technology faster than construction. Recently, a lot of that has changed as investors began eyeballing technology that is revolutionizing construction.
Virtual reality, AI, and robotics are the newest wave after document digitization and collaboration have become commonplace. PlanGrid, a seven year old spinout of Y-Combinator was gobbled up by design powerhouse Autodesk for nearly $1B. Procore has emerged from toney Santa Barbara as a $3B unicorn, empowering both general and speciality contractors, to not only digitize their project management, but also to connect their field and backend systems to accounting and financial solutions. However, despite all the advancements in construction technology, some basic functions are still rooted in the 1920's: licensing, identification, verification, and certification.

Image credit: Las Vegas Raiders
Take a look at any construction site and you will see that the very basics are still rooted in old-fashioned, analog paper. Every worker must carry his/her OSHA 10 and OSHA 30 cards onsite. Crane operators, electricians, and plumbers must carry their state and local credentials. In addition, union members must carry their "yellow ticket," union book or membership card – and those are just the basics. Think of all of the other licenses, credentials, and certifications a person on the job may hold.
There is much talk about the shortage of workers to fill all of the construction jobs available. Imagine a universal platform that collected each worker's VERIFIED credentials across all platforms, and then combined them into a single, verifiable passport or wallet? How valuable would a skillset become if an individual were able to prove, on the spot, that their qualifications were all verified, paid for, and up-to-date?
Fortunately, we no longer need to stretch our imagination, as this vision of digitization is here. Last year the Commonwealth of Virginia began issuing digital occupational licenses from its Department of Professional and Occupational Regulation (DPOR). Barbers, real estate agents, architects, contractors – over 250,000 people across 40 professions – now use Merit exclusively to carry a digital copy of their professional license in an app on their smartphone. The Merit app is connected to the DPOR database and electronic reminders are sent in the app to alert for renewal or even revocation of the license.
Furthermore, in the case of Virginia Architects, their Merit app is seamlessly connected to the national AIA office to post and accept all of their continuing education credits. This assures all architectural professionals that they are on track to renew their license while accumulating the necessary CEUs needed for certified renewal of their license. In fact, at the recent state-wide meeting of the Virginia AIA, each attendee used Merit to check in and out of training, thereby certifying their attendance while saving the Virginia AIA over 80 hours of registration time and additional cost-savings.
In 2020, Merit is enrolling members of the AEC community who possess credentials. Any credentials that currently hang on a wall, are buried in an inbox, or exist as an expired, unverified URL on LinkedIn can be verified and digitized. Below is an example of what a typical construction professional's Merit profile could look like.
Getting started with Merit is easy. Organizations working with Merit are leaders in the continuing effort to digitize construction. Having deep roots in construction for my entire career, my team will be reaching out to many of the companies I have worked with in the past to assist them in setting up their own digital credentialing solution. Not only is this an opportunity for many training and certification leaders to extend their brand, it is a perfect opportunity to continue to build trust and remove silos in the industry. In a recent Construction Brothers podcast with Eddie and Tyler Campbell, guest Josh Bone, who is the Director of Industry Innovation at NECA focused on the need to build trust on construction projects and the rising value of "kitting, prefab, and modularization." Consolidated digitization of licenses and credentials for workers on the jobsite is the equivalent of "kitting," by having all credentials instantly available for acceptance, so efforts can be focused on the job at hand. As Bone stated, "technology is not changing the world, just communicating around it."