WorkNow Webinar Series | Session 4
Thought Leader & Governors' Roundtable: Reimagining Technology and the Future of Work
Sign Up to Watch On-Demand
The series culminates with a virtual roundtable discussion featuring a former governor and current workforce thought leaders. Panelists are asked to look ahead and share their perspectives on the future of work and what a national strategy for empowering workers should include.

Phil Bryant
Former Governor, Mississippi

Jim McIngvale
Director, Communications and Public Affairs, Ingalls Shipbuilding

Scott B. Sanders
Executive Director, National Association of State Workforce Agencies
"As states start to reopen here in June, July, and August, [they need] to really shift the education and training aspect of workforce development and really move that into online platforms and e-learning."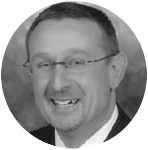 Executive Director, National Association of State Workforce Agencies
We do have almost 12,000 employees, but you cannot build that kind of workforce in just one state. The idea of having a consistent set of digital credentials is certainly important to large employers like us."

Director, Communications and Public Affairs, Ingalls Shipbuilding
The Clear and Present Danger of Paper-Based Systems: What State Agencies Need to Know in a Time of Pandemic