WorkNow Webinar Series | Session 3
Why Wait for a Crisis? Occupational Licensing and Reciprocity Post-COVID-19
Sign Up to Watch On-Demand
It's common for states to suspend occupational licensing reciprocity laws during an emergency, but why wait for a crisis? This session explores how states are rethinking reciprocity across state lines to connect workers with opportunities – regardless of their location – and strengthen the nation's workforce.

Generra Peck
Managing Director, State Affairs, 50 State

Daryl Bassett
Secretary, Arkansas Department of Labor and Licensing

Gretchen Conger
Deputy Chief of Staff for Arizona Governor Doug Ducey
Daniel Greenberg
Senior Policy Advisor, U.S. Department of Labor
"What we're trying to effectuate is an opening up of opportunities for individuals to come into our state to promote economic development."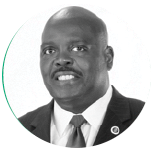 Secretary, Arkansas Department of Labor and Licensing
"You see this bipartisan consensus emerges that one thing that we can really to help people [get back to work] is to reduce the scope of licensing and more concretely expand interstate license recognition."

Director, Virginia DepartmSenior Policy Advisor, U.S. Department of Laborent of Professional & Occupational Regulation
"We came up with this idea of universal license recognition. And it's really simple. It just means that if a state has determined that you are qualified to do this work, who are we to come in and then say, no, you need to prove it again."

Deputy Chief of Staff for Arizona Governor Doug Ducey
The Clear and Present Danger of Paper-Based Systems: What State Agencies Need to Know in a Time of Pandemic
Thought Leader & Governors' Roundtable: Reimagining Technology and the Future of Work