WorkNow Webinar Series | Session 2
The Clear and Present Danger of Paper-Based Systems: What State Agencies Need to Know in a Time of Pandemic
Sign Up to Watch On-Demand
More than 30 million unemployment claims were filed in the months of March and April 2020 alone. This session explores how state agencies are handling workforce issues and outline strategies for tackling unemployment, reemployment, activating your skilled workforce, and why a different length of recovery demands different solutions.

Mary Broz-Vaughan
Director, Virginia Department of Professional & Occupational Regulation

Kenyatta Lovett
Assistant Commissioner of Workforce Services, Tennessee Department of Labor and Workforce Development

Mark Cate
President & Principal, Stones River Group
Eleni Papadakis
Executive Director, Washington State Workforce Training and Education Coordinating Board
"COVID has presented an opportunity in workforce development where we should think more about systems. Maybe we should think more about what exactly needs to happen in the facilitation between a dislocated worker and those industries in demand."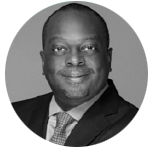 Assistant Commissioner of Workforce Services, Tennessee Department of Labor and Workforce Development
"In our phased, [economy] reopening, the ability for barbers and cosmetologists to demonstrate their valid license status in a contactless way is valuable for them, for the clients, and certainly for our investigators."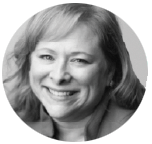 Director, Virginia Department of Professional & Occupational Regulation
Thought Leader & Governors' Roundtable: Reimagining Technology and the Future of Work