WorkNow Webinar Series | Session 1
Show, Don't Tell: Empowering Displaced Workers with Credentials of Value
Sign Up to Watch On-Demand
This session explores how digital credentials and access are more important than ever. Our panelists discuss strategies for empowering displaced workers and government agencies with accessible credentials of value that can connect displaced workers with employment and training opportunities, quickly.

Scott Cheney
Executive Director, Credential Engine

Jason Green
Co-Founder, Senior Vice President & General Counsel, SkillSmart

Nick Moore
Education Policy Advisor & Coordinator, Alabama Committee on Credentialing and Career Pathways
"We want education to be the driver for wealth attainment. Unfortunately, there's a reality that's persistent right now that wealth itself is starting to be the driver for educational attainment."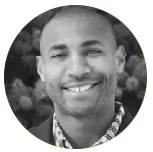 Co-Founder, Senior Vice President & General Counsel, SkillSmart
"94% of certificate programs and 57% of associate degrees are career-oriented. And a third of workers entering the labor market are coming through the middle-skills pathway."

Education Policy Advisor & Coordinator, Alabama Committee on Credentialing and Career Pathways
The Clear and Present Danger of Paper-Based Systems: What State Agencies Need to Know in a Time of Pandemic
Thought Leader & Governors' Roundtable: Reimagining Technology and the Future of Work