ALL HAZARDS INCIDENT MANAGEMENT TEAM
At Your Side When Disaster Strikes
One call brings first response staff and technology expertise
Connect to Learn More
Merit's
All Hazards Incident Management Team

is Ready When You Need Us
When you're planning for or experiencing a large-scale emergency, Merit's All Hazards Incident Management Team puts technology and teams in the field to seamlessly integrate with your incident command and operations, helping you secure zones, manage shelters, track time and activities, streamline reporting, and process accurate data.
Deploy With Speed and Agility
With one call, you can utilize resources more effectively, improve safety and accountability, and recover more in FEMA reimbursements faster. Our proven and trusted combination of software and services and our 24/7 service teams deliver a turn-key, configured solution in record time.
Zone access verification
Reception for shelters and volunteer centers
Distribution logging of meals, water, vehicles, and MREs
Base camp support and demobilization
Registration and timestamps for state response and recovery partners
Asset location and status tracking
EOC technical support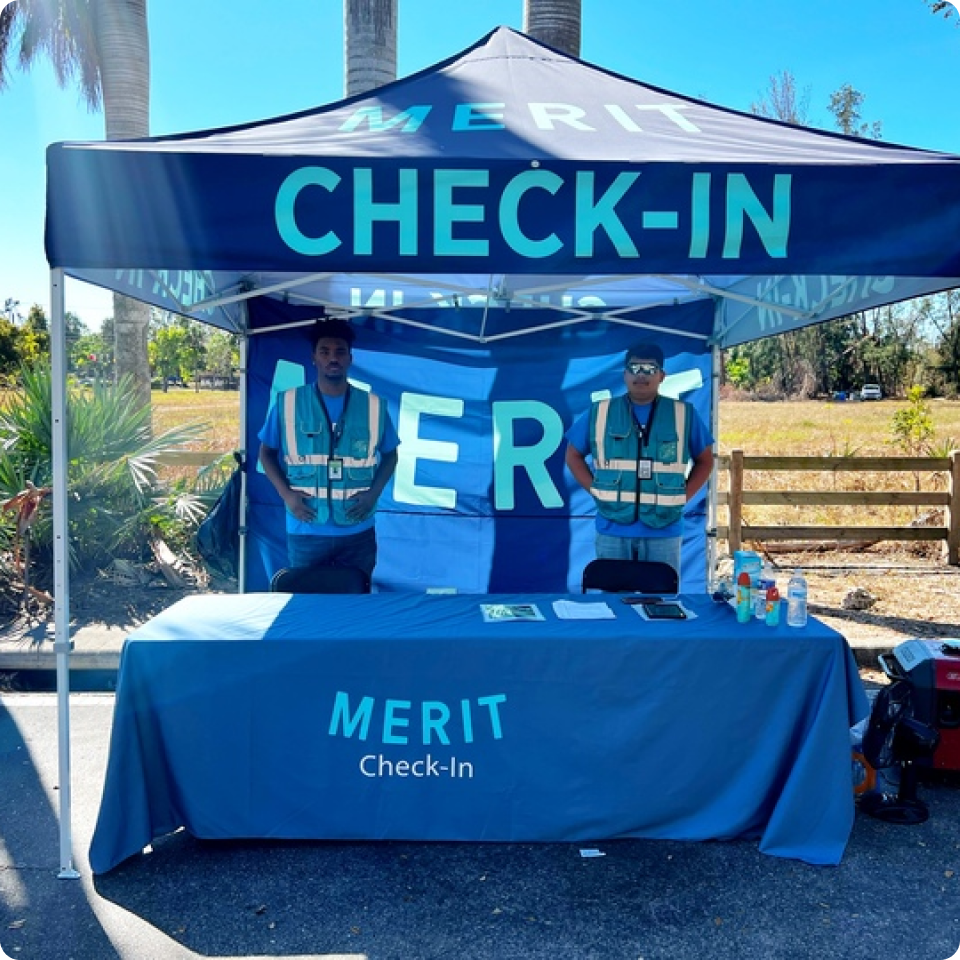 Being part of the massive response and recovery efforts for Hurricane Ian has been our company's greatest honor.
Tomer Kagan
Merit CEO
Immediate Response to Hurricane Ian
Five days before Hurricane Ian made landfall, the Florida Division of Emergency Management (FDEM) requested Merit deploy teams and technology to support the agency's anticipated response. Immediately Merit employees and volunteers set course to arrive in Florida and integrate with incident command operations. Within hours, the Merit Tech Incident Management Team (IMT) was already issuing merits, badging, and checking in hundreds of responders.