Transforming cost recovery efforts
The Merit Verified Forms Engine eliminates time spent on paperwork, enables real-time visibility of burn, and expedites grant submissions and auditing with fully searchable logs.
The ICS 214 Activity Log form records details of notable activities at any ICS level, including single resources, equipment, Task Forces, etc., and provides basic incident activity documentation and a reference for any afteraction report.
Merit is taking forms – including the ICS 214 activity log – and processes completely digital.
The entire 214 submission and review process is made easy with:
Simplified form completion

with fields automatically populated based on individuals' merits and previous submissions

Faster reviews

with hours pre-validated against digital time tracking receipts from Merit Check-in
A

single platform

for individuals, supervisors, and staff to submit, review, approve, and export data

A

custom dashboard

with near-real-time data on hours worked, miles driven, assets tracked, and costs associated
Step 1
Individuals register with Merit onsite and receive a physical badge tied to an underlying digital credential.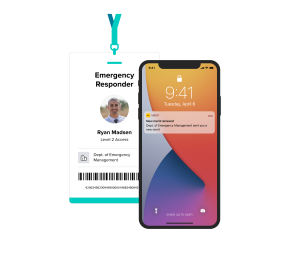 Step 2
Using their badge or Merit account, individuals check in and out of duty and receive a time-tracking receipt for each shift.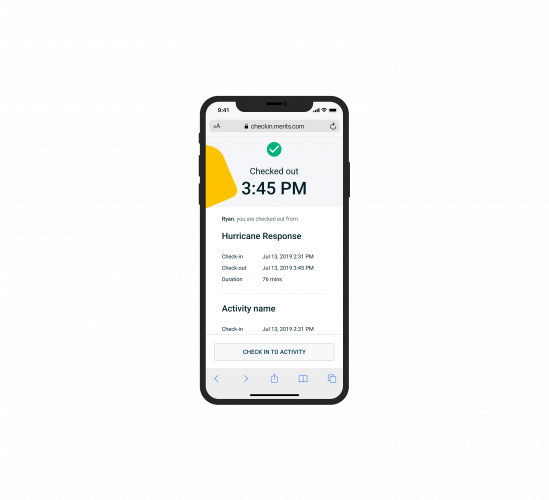 Step 3
At the end of each shift, individuals submit their Form ICS activity logs digitally.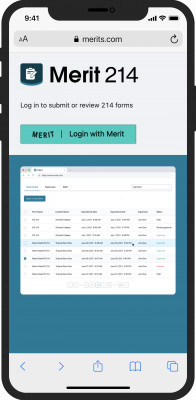 Step 4
Applicable form fields are pre-populated for review based on verified identity and time tracking receipts.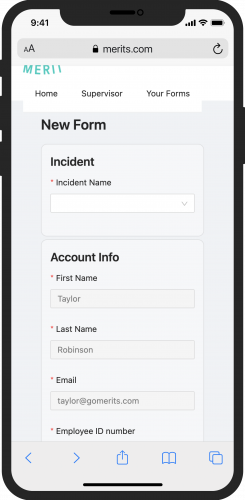 Step 5
Once the fields are completed and reviewed, individuals submit to their supervisor, who receives the completed 214 for approval. Rejected forms can easily be fixed and resubmitted.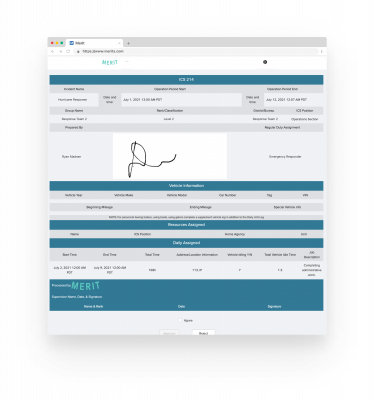 Step 6
The custom dashboard shows total headcount, hours, costs, and additional real-time data.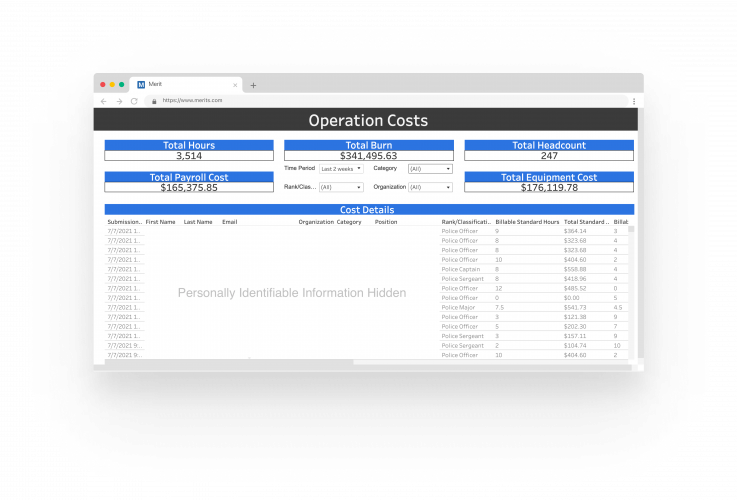 NEXT STEPS
From registration and badging, through check-ins and 214 processing, personnel management and accountability now lives completely within Merit's verified identity ecosystem.